Fat Sausages with Dark Beer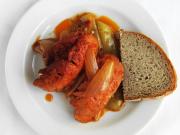 Stuffed fat sausages in tasty beer sauce. Simple, rich, also cheap dinner in older times :)
recipe,photo-recipe,wieners,dark beer,Apetizers,Gluten-Free
Apetizers
Recipe
1.
wieners 1.8 lb (800 g)
Wash eight pieces of fat sausages, cut lengthwise partly and place tightly onto the tray.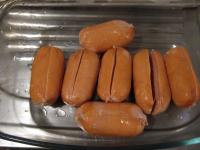 2.
onion 14 oz (400 g)
Peel the onion, cut into the halves and then into the half moons.
3.
paprika 7 oz (200 g)
Cut the pepper, trim, wash and cut into the long slices.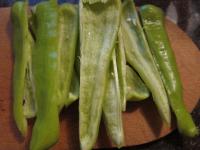 4.
Put onion and pepper into the cuttings of fat sausages.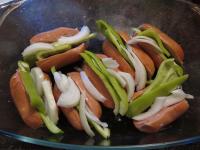 5.
Spread remaining onion over the sausages.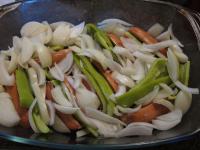 7.
tomato paste ¾ cup (200 ml)
Blend in tomato puree or ketchup.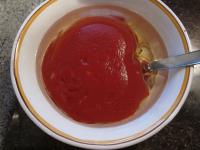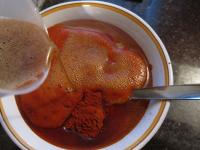 9.
Pour two thirds of sauce over the sausages.
10.
Close the tray and put in preheated oven at 355°F (180°C) for 35 minutes.
11.
After mentioned time uncover the tray and pour remaining sauce over the sausages. Place back to finish baking at 430°F (220°C) for 15 minutes.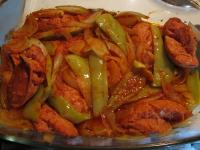 12.
Serve warm with fresh bread.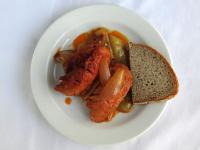 Bon appetit!