Gomashio - sesame salt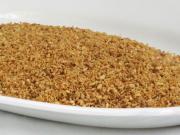 Recipe for flavouring from Japanese traditional kitchen. It is used to season rice, legumes or fish.
recipe,photo-recipe,sesame seeds,Apetizers,Japan cuisine,Gluten-Free,Lactose-Free
Apetizers
Japan cuisine
Recipe
1.
sesame seeds 1.5 oz (40 g)
Roast the sesame seed dry while stirring until brown.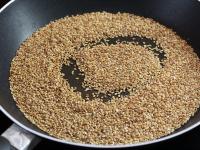 2.
salt 0.25 oz (4 g)
Mix the cooled roasted seed with salt.
Bon appetit!