Egg vegetable tlačenka (head cheese)
Favourite Easter delicacy.
recipe,photo-recipe,jelly,chicken egg,Apetizers,Easter recipes,Gluten-Free
Apetizers
Recipe
1.
broccoli 3.5 oz (100 g) • chicken egg 4 pcs
Cut the broccoli into florets and cook in salted water. Cool and finely chop. Boil the eggs hard, cool and peel.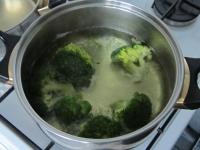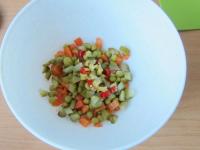 3.
Add the eggs cutted into cubes.
5.
jelly 1.5 oz (40 g) • water 0.9 cup (225 ml) • vinegar 1.25 tbsp (20 ml) • sugar granulated 0.25 oz (5 g) • salt 0.25 tsp
Pour 250 ml of the infusion from the cucumbers (or prepare an infusion from the above mentioned ingredients) and add gelatin, cook according to the instructions on the package.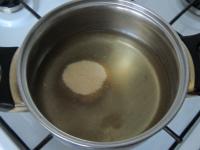 6.
First mix a few tablespoons of dissolved gelatin into the cream-mayonnaise sauce, then add the rest.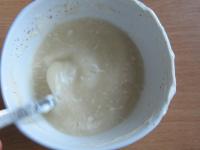 7.
Pour the sauce over the vegetables, mix and add finely chopped broccoli.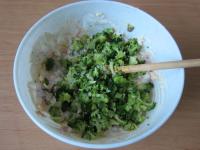 8.
Line the molds with food foil and fill them with the mixture.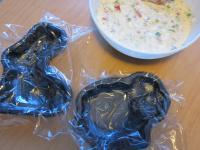 9.
Let the filled molds solidify in the refrigerator.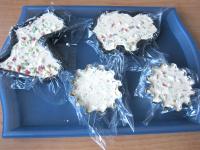 10.
After solidification, tip it out, remove the foil and cut into smaller portions.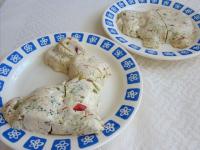 Bon appetit!