Fried Turkey Breasts in Yoghurt Marinade
Delicate and tasty marinated turkey cutlets.
recipe,photo-recipe,turkey breast,yoghurt natural,Turkey
Turkey
Recipe
1.
turkey breast 1.8 lb (800 g)
Wash turkey breasts and cut them into medium-thick slices.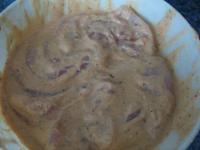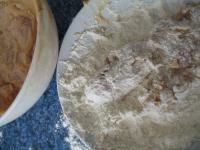 4.
Immediately place them into oil.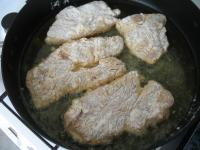 5.
Fry 10 minutes covered, then uncover the pan, turn the cutlets and fry them on the other side for 10 minutes. Check the oil temperature, too hot oil might burn the cutlets.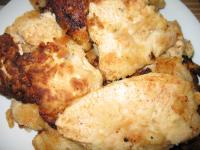 Bon appetit!