Potato-chickpea sweet and sour soup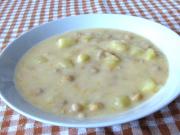 Thick milk soup with a delicate carrot taste.
recipe,photo-recipe,potatoes,sterilized chickpeas,Vegetable soup
Vegetable soup
Recipe
1.
carrots 3.5 oz (100 g) • olive oil 3 tbsp • potatoes 14 oz (400 g)
Peel carrots and potatoes. Grate the carrots coarsely and fry on oil. Cut the potatoes into small cubes and add them to the carrots.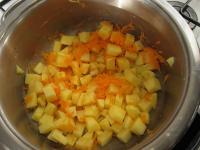 2.
salt 1.5 tsp • water 1.05 quart (1000 ml)
Add salt and water. Cook until the potatoes are soft (15 minutes).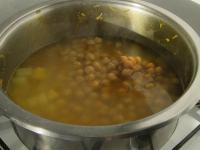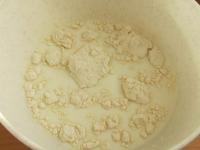 5.
Add salt to taste, or sweeten or acidify the soup.
Bon appetit!