Bryndza (Slovak sheep cheese) sticks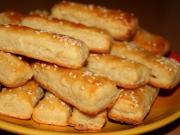 Tasty bryndza sticks great for every party.
recipe,photo-recipe,sheep cheese - bryndza,Apetizers,Easter recipes,New Year's Eve,Christmas
Apetizers
Recipe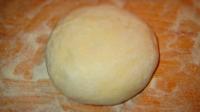 2.
Once the pastry is rested, transfer it to the floured board and use a rolling pin to spread it until it is about 1 centimeter thin.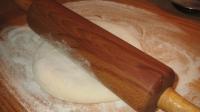 3.
Brush the dough with beaten egg, sprinkle with sesame seeds or cheese and use pastry cutter wheel to cut it into sticks.
4.
Transfer the sticks into the baking tin...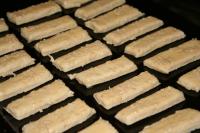 5.
... and bake in preheated oven at 390°F (200°C) for about 12 minutes until golden.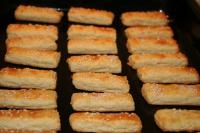 Bon appetit!