Cream curd glasses with strawberries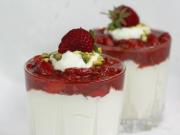 Strawberries flavored with cinnamon and other spices with cream and cream curd.
recipe,photo-recipe,strawberries,strawberries,whipping cream (30-33% fat),soft curd,Desserts in glasses,Gluten-Free
Desserts in glasses
Recipe
1.
strawberries 8.75 oz (250 g)
Cut strawberries into smaller pieces.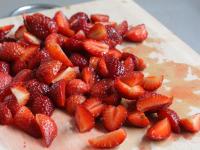 2.
unsalted butter 0.75 oz (20 g) • pistachios 0.75 oz (20 g)
Melt the butter in a small pan and fry the roughly sliced pistachios for a short time.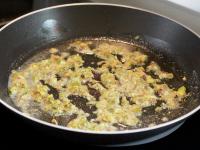 3.
Add strawberries and mix.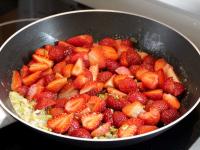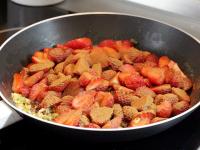 5.
ground black pepper 0.25 tsp
Add the spices and stir until the strawberry juice thickens a little. About 5 minutes.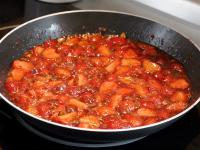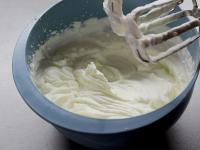 8.
At the bottom of the glasses or bowls divide the cream.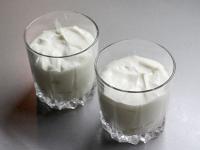 9.
pistachios 0.25 oz (5 g) • strawberries 2 pcs
Put a well-cooled strawberry mixture on a layer of cream. Garnish with a little cream, crushed pistachios and strawberry.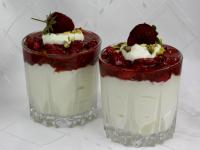 Bon appetit!