Honey Slices with Walnut Crumble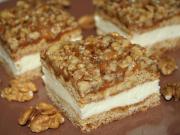 recipe,photo-recipe,honey ,honey ,walnuts,Cream deserts
Cream deserts
Recipe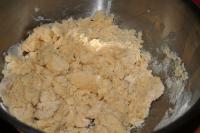 2.
Knead smooth dough then put in the fridge for 15 minutes for better manipulation.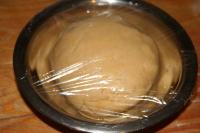 3. Walnut crumble
walnuts 14 oz (400 g) • powdered sugar 2 oz (60 g) • vanilla sugar 0.5 oz (12 g) • honey 3.5 oz (100 g) • unsalted butter 4.5 oz (130 g)
Meanwhile dough is cooling, prepare walnut crumble. Put fine crushed walnuts with sugar and vanilla sugar into the sausepan. Add butter and honey. Place over the medium heat stirring constantly until butter and honey are dissolved and sugar starts to caramelize lightly then remove from the heat.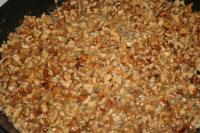 4.
Divide cooled dough into 2 equal parts, roll them out and place on the tray covered by baking paper. If during the transfer the dough is broken, no metter, piece it together by hands on baking tray. First cake sheet put into the oven and bake at 390°F (200°C) about 8 minutes utnil golden.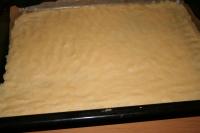 5.
Meanwhile first cake sheet is baking, spread walnut crumble on top of the second flattened cake sheet placed on baking tray and then bake as well.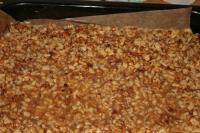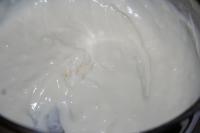 7.
unsalted butter 14 oz (400 g) • powdered sugar 5.75 oz (160 g)
In a bowl blend together softened butter with sugar. Add gradually cooled custard.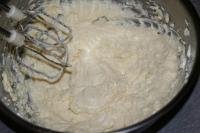 8.
Spread the cream filling across the cake layer without crumble and then cover with crumble cake layer. Put finished cake into the refrigerator, cake is best within 2 days when soften.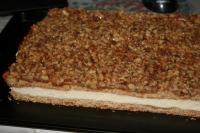 Bon appetit!