Semolina Indian cake
Suji ka halva (Sooji Ka Halwa) or Rava Sheera - is a popular sweet Indian cake. It is very tasty and its preparation is easy.
recipe,photo-recipe,semolina,whole milk 3.5%,sugar granulated,Pastry,Indian cuisine,,Vegetarian recipes
Pastry
Indian cuisine
Recipe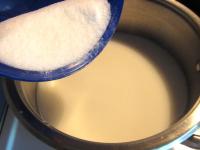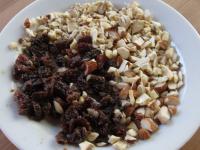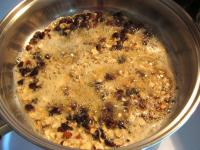 6.
semolina 8.75 oz (250 g)
Add semolina.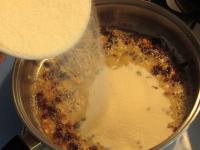 7.
Stir semolina and fry lightly.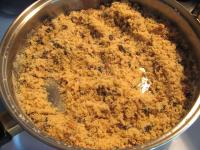 8.
Pour milk slowly and keep stirring.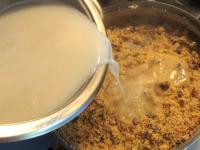 9.
Cook semolina soft, milk is absorbed....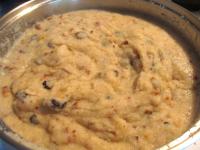 10.
... when you get a thick mash, harder to stir.
11.
Put the porridge on a stainless steel tray and press it evenly, about 1 - 1.5 cm high, with a spoon soaked in water. Let it solidify and cool for about an hour.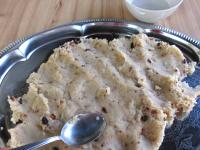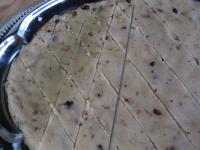 13.
Serve on the tray on which you have prepared it. The dessert can be stored in the refrigerator, but should not be cold when served.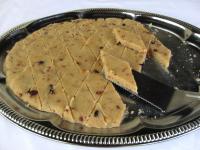 Bon appetit!