Walnut Rings with Chocolate Cream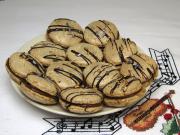 Sweet Christmas delicacy :) - viennese walnut mini rings stuffed with butter chocolate cream.
recipe,photo-recipe,powdered sugar,powdered sugar,ground walnuts,cooking chocolate,Biscuits,Christmas
Biscuits
Recipe
1.
egg white 1.75 oz (50 g) • salt • lemon-juice
Whisk the egg whites and pinch of salt until stiff. Add a few drops of lemon juice...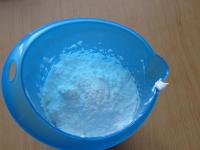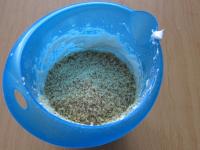 4.
Put the dough into the piping bag fitted with a wider nozzle.
5.
Pipe 36 small dollops in adequate width from each other on the tray covered with baking paper. The dough will be split into the small rings.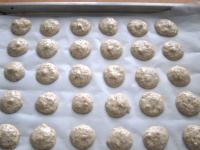 6.
Bake-dry the rings at the temperature around 150-320°F (160°C) for 20 minutes. Let the baked rings cool, thereafter take from the tray (with the knife detach them from the paper).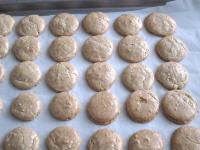 8.
Spread the chocolate cream over half of rings. Cover with the other half of rings.
9.
Decorate with melted chocolate and Christmas decoratings.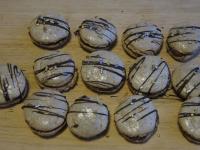 Bon appetit!