Smoked ham stck in recipes
Rich farmer soup from lentils, barley groats, sauerkraut and smoked meat.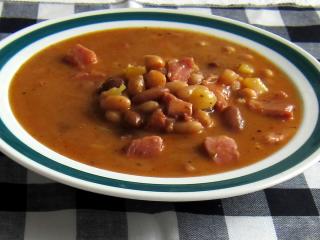 Thick soup from four kinds of beans and chick-pea, with delicious smoked ham hock. We recommend to cook this soup in larger amount because you will want to eat it for breakfast, lunch and dinner for its irresistible taste.