Chocolate - nut hearts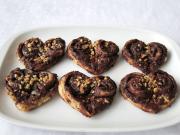 Crispy sweet hearts from puff pastry.
recipe,photo-recipe,puff pastry,nutty cream,Pastry,Valentine's Day
Pastry
Recipe
2.
...and spread on the dough.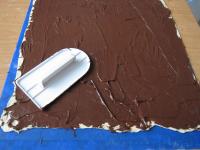 3.
chicken egg 1 pc
Roll the dough into a roll - one side to the middle, the other side to the middle. Spread with a beaten egg and connect the middles.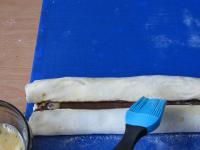 4.
Cut the roll into about 1.5 cm equal pieces. Put the pieces on a baking sheet lined with baking paper. Pull the bottom to create a heart and gently press the cake with your fingers.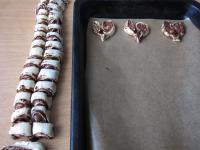 5.
Sprinkle the surface with chopped nuts and bake in a preheated oven at 895°F (480°C) F (480°F (250°C) C). Bake for 12-15 minutes on the top of the oven.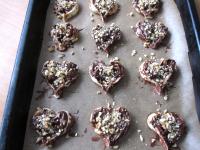 Bon appetit!