Mascarpone with strawberries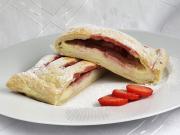 Sweet dessert from puff pastry with pudding-mascarpone filling and strawberries.
recipe,photo-recipe,mascarpone,puff pastry,strawberries,Pastry
Pastry
Recipe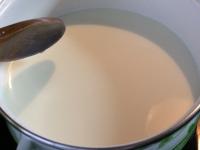 2.
mascarpone 7 oz (200 g)
... and add mascarpone.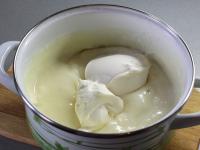 4.
puff pastry 1.1 lb (500 g)
Divide the puff pastry in half.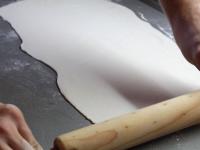 5.
Roll half of the dough on a floured board. Using a square wooden spoon, create a cuts on one part.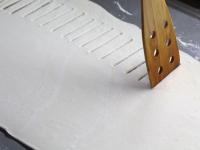 6.
strawberries 12.25 oz (350 g)
On the second part place five piles of half of the prepared pudding in sufficient distances from each other. Put a piece of washed, sliced strawberries on the pudding.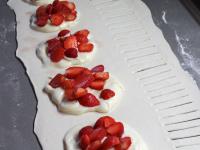 7.
Turn the cutted part of the dough on the piles.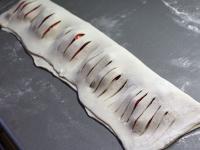 8.
Bend the edges, press them and cut into portions.
9.
Put the dessert portions on a baking sheet lined with baking paper. Bake in a preheated oven at 735°F (390°C) F (390°F (200°C) C). Prepare the other part of the dough.
Bon appetit!