Cream cheese pancakes baken
Recipe for preparation of favorite pancakes baken with cream, which we loved since we were kids.
recipe,photo-recipe,chicken egg,chicken egg,semi skimmed milk 1,5%,semi skimmed milk 1,5%,cream cheese 40% fat,sweet cream for cooking,Sweet dishes
Sweet dishes
Recipe
2.
Make pancakes in a pan and grease it with oil or butter before each pancake.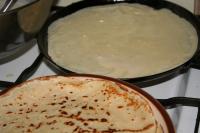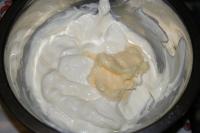 5.
Spread the pancakes with part of the filling and roll.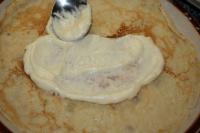 6.
Place the pancakes on a smaller baking tin closely side by side.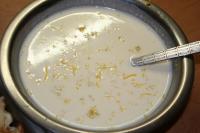 8.
Pour the dressing equally on the pancakes.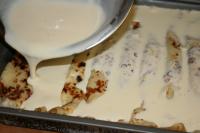 9.
Bake pancakes in the oven at 390°F (200°C) for about 15 minutes.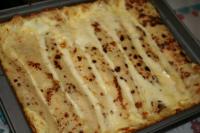 10.
Serve with favorite fruit.
Bon appetit!