Augsburg cream curd slices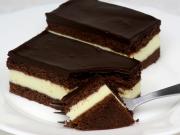 Augsburg slices are a tasty dessert of all cake lovers. Tasty cream curd filling in a crispy butter dough, all topped with chocolate icing = a guarantee of quality delicacies :) Double the ingredients for a large baking sheet!
recipe,photo-recipe,cocoa powder,cream cheese 40% fat,Cream deserts
Cream deserts
Recipe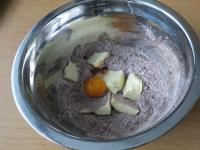 3.
Divide the dough into two halves and let it rest in the fridge for half an hour.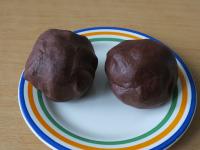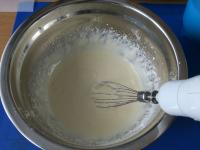 8.
Gently fold egg whites foam into the mixture.
9.
all-purpose flour / plain flour
Take the dough from the refrigerator. Roll one half in the baking sheet (18x27 cm). If it sticks to the rolling pin, sprinkle with flour.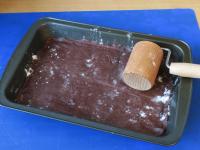 10.
Cut out a rectangle with the size of a baking sheet. Roll the other half on the paper. This will make it easier for us to handle the brittle dough and it will not tear during work.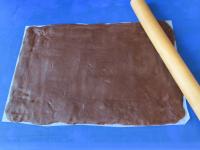 11.
Pour the cream curd filling on the dough in a baking sheet.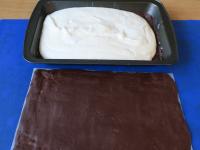 12.
Transfer the dough on paper on the filling (paper up) ...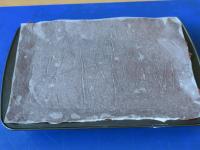 13.
... and remove the paper.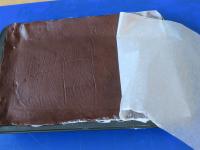 14.
Gently prick with a fork and bake at 670°F (355°C) F (355°F (180°C) C) for 25 minutes. Then cover the cake with foil, reduce the temperature and bake at 610°F (320°C) F (320°F (160°C) C) for 10 minutes. Let cool well.
15.
whipping cream (30-33% fat) 6.75 tbsp (100 ml) • cooking chocolate 4.5 oz (125 g)
Heat the whipping cream in a cup (do not overheat). Add the broken chocolate and mix until it is completely dissolved. Pour the icing over the cake and spread.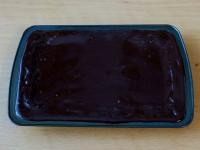 16.
Let the cake rest in the cold for 24 hours. Before consumption, cut into 16 smaller rectangles (the dessert is relatively sweet and filling, so we recommend cutting it into smaller portions) ...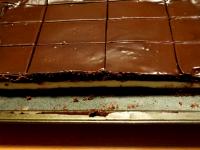 17.
... and you can serve.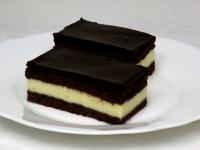 Bon appetit!