Cream and cocoa fancy cakes
Three-colored cream waves on smooth cocoa cake base. Dessert that will not disappoint even the most choosy ones.
recipe,photo-recipe,cocoa powder,cocoa powder,Cream deserts
Cream deserts
Recipe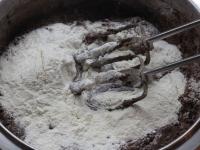 5.
... and beat with electric mixer 5 minutes.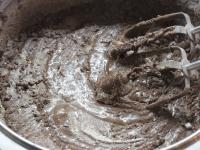 6.
Pour pastry to a smaller greased and floured baking tin.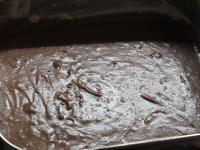 7.
Bake 30 minutes at 375°F (190°C).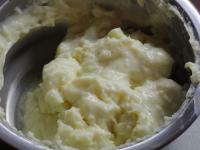 9.
powdered sugar 3 tbsp • unsalted butter 3.5 oz (100 g)
Add sugar and butter to the pudding. Stir until smooth. Take away 2/3 of the cream and split it into two bowls.
10.
cocoa powder 5 tbsp
Add 1 spoon of cocoa powder to one bowl. Stir up light-colored cocoa cream. In the second bowl add 4 spoons of cocoa powder. Stir up dark-colored cocoa cream.
11.
Put each cream separately in a confectionery bag with decorative ends. Alternatelly squeeze the creams out on the cake base.
12.
Let the dessert stiffen in the fridge.
Bon appetit!