Punch Hearts
Delicious marzipan hearts with punch topping.
recipe,photo-recipe,flour medium,unsalted butter,marzipan,rum-raspberry flavor,Biscuits,Christmas,Valentine's Day
Biscuits
Recipe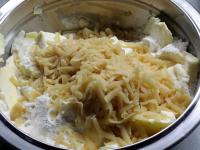 2. Rolling out of dough
Roll out the dough on floured baking board into the thickness of 5 mm. Cut it into the heart shape.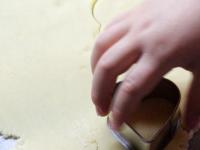 3.
Place hearts on the tray covered with baking paper. Bake in oven heated at 355°F (180°C) for cca 15 minutes.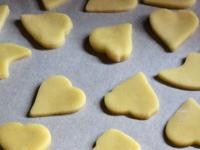 5. Dipping into the topping
Dip baked, cooled hearts into the topping on one side. Place on grid and let it harden.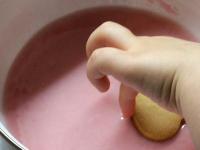 Bon appetit!