Honey stars
recipe,photo-recipe,unsalted butter,unsalted butter,all-purpose flour / plain flour,all-purpose flour / plain flour,all-purpose flour / plain flour,Biscuits
Biscuits
Recipe
2.
Place smaller pot into the larger one and whisk content of the smaller pot in a water bath for about 10 minutes. Set aside and let it cool.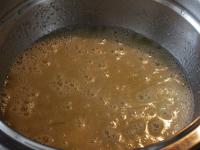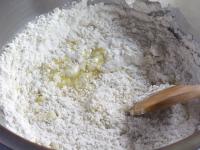 4.
... work stiff dough. Let it rest in the cold place for two hours.
6. Baking and filling of the stars
all-purpose flour / plain flour
Use a rolling pin to spread the dough on a floured board until it is about 2-3 mm thick with active support of the youngests :-) cut out stars.
7.
Bake the stars in the baking tin with parchment paper. Bake at 340°F (170°C) for 5 minutes. Let them cool.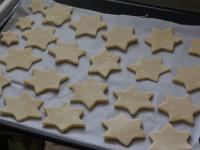 8.
Stick each two stars with the cream. Spread the cream also over the surface.
9.
Decorate the surface with icing decorations. Let the filling stiffen in the cold place.Then place the stars in the closed box and and store them in the cold place. Consume them not before 3 days, until then the cakes become just about soft.
Bon appetit!