American Cookies
Favourite chocolate biscuits.
recipe,photo-recipe,unsalted butter,all-purpose flour / plain flour,Chocolate 85%,Biscuits
Biscuits
Recipe
2.
... and use a hand blender to mix it.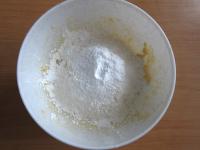 4.
Chocolate 85% 4.5 oz (125 g)
Chop chocolate in a kitchen chopper, put aside part of it for the final decoration.
5.
Stir chocolate in the batter.
6.
Use two teaspoons, dip them in water if needed, shape balls and place them in a baking tin lined with parchment paper.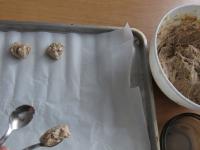 7.
Use a teaspoon dipped in water to shape the balls into flat cakes.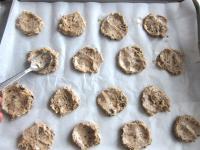 8.
Sprinkle the surface with chocolate, that we put aside in step 4. Bake in preheated oven 12 minutes at 375°F (190°C).
9.
Once the chocolate cookies are cold and stiff, remove them from the baking tin.
Bon appetit!