Stortbread Little Stars
Shrotbread Christmas pastry decorated with almond crisps and milk chocolate.
recipe,photo-recipe,all-purpose flour / plain flour,unsalted butter,ground walnuts,Biscuits
Biscuits
Recipe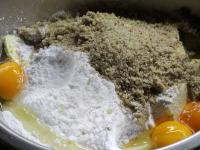 2.
Let the dough rest in cold place for 30 minutes. Preheat convection oven at 300°F (150°C) C. Use a rolling pin to spread the dough until it is about 3 mm thin.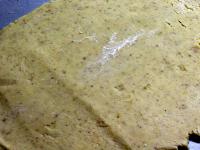 3.
rum 2 tbsp • almond crisps 3.5 oz (100 g)
Cut little stars out of the dough and transfer them into baking tin lined with parchment paper. Brush every star with rum and sprinkle with almond crisps. Bake at 300°F (150°C) C for 10 minutes.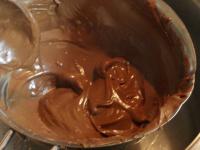 5.
Dip edges of the stars into chocolate. Let them stiffen in the cold place.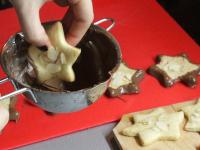 Bon appetit!