Ham salad
Delicious ham salad with vegetables, potatoes and mayonnaise :)
recipe,photo-recipe,potatoes,pork ham,mayonnaise,Meat salads,Gluten-Free
Meat salads
Recipe
2.
potatoes 10.5 oz (300 g)
Cook the potatoes with the peel, let them cool and peel.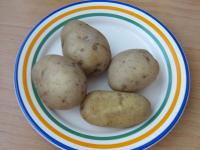 3.
red onion 1.75 oz (50 g)
Cut potatoes, carrots and celery into small cubes. Put them in a bowl and add the peeled, finely chopped onion.
4.
pork ham 14 oz (400 g)
Cut ham and add to the vegetables.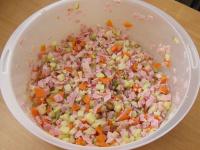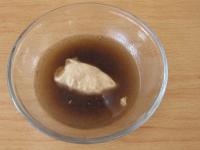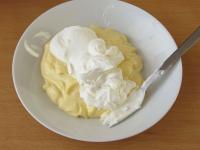 8.
... add to the salad. Let it rest in the cold for at least two hours and serve.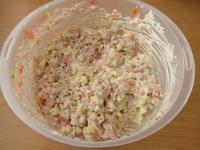 Bon appetit!