Pangasius with cream - mustard sauce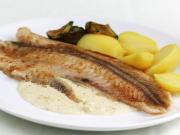 Serve the pangasius with potatoes and fried zucchini.Pangasius and potatoes are easily cooked in a streamer.
recipe,photo-recipe,frozen pangasius,potatoes,whipping cream (30-33% fat),Fish,Steamers recipes,Gluten-Free
Fish
Recipe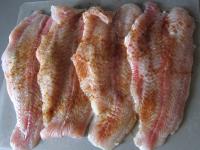 2. Potatoes
potatoes 1.8 lb (800 g)
Clean potatoes, wash and cut in half. Put them in the bottom of the streamer (We can also cook them in salted water).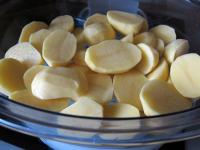 3.
Put pangasius into the upper part of the streamer, set streaming time to 40 min. and steam fish and potatoes together. (Pangasius can also be prepared by stewing, pour it with water if necessary).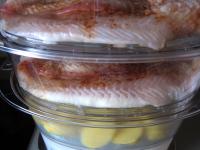 4. Zucchini
zucchini 7 oz (200 g) • unsalted butter 1.75 oz (50 g) • salt
Clean the zucchini, cut it into thin rings.Melt butter in a saucepan, put zucchini and fry it until i tis slightly brown. Season it with salt, put it into strainer and return the butter to the pan.
5. Sauce
olive oil 3 tbsp • onion 4.25 oz (120 g)
Add oil to the butter, also finely chopped onion and fry until it is brown.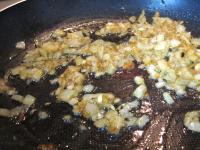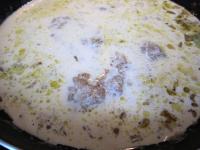 Bon appetit!