Tasty salad
Recipe for preparing an excellent delicacy salad, according to a traditional recipe, which has become a classic recipe of every cookbook in our family.
recipe,photo-recipe,lean salami,sterilized sour cucumber,mayonnaise,Meat salads,Gluten-Free
Meat salads
Recipe
1.
lean salami 14 oz (400 g)
Cut the salami into thin strips.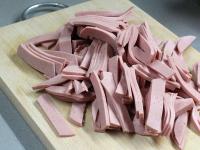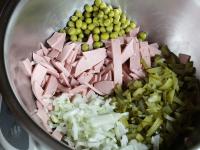 5.
Store in a cold place. You can serve it as a delicacy or with pastries.
Bon appetit!