Baked gnocchi with salmon
Potato "halusky" baked with pieces of salmon and bechamel sauce.
recipe,photo-recipe,salmon filet,potato gnocchi,Fish,Italian cuisine
Fish
Italian cuisine
Recipe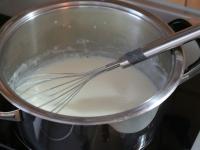 2.
salmon filet 4.25 oz (120 g) • salt • ground black pepper • egg white 2 pcs
Cut the salmon fillet into smaller pieces. Add it to the cooled bechamel sauce. Season with salt and pepper. Gently mix in the snow from egg whites.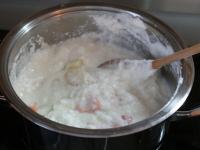 3.
potato gnocchi 8.75 oz (250 g)
Bake the mixture for about 25 minutes at 200 degrees Celsius with potato gnocchi (or cooked pasta).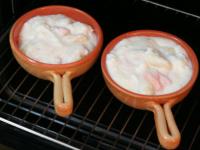 Bon appetit!