Salmon Teriyaki
A recipe for quick preparation of tasty and healthy food.
recipe,photo-recipe,salmon filet,Teriyaki sauce,Fish,Japan cuisine,Gluten-Free,Lactose-Free
Fish
Japan cuisine
Recipe
1.
salmon filet 10.5 oz (300 g)
Cut the salmon fillet into larger pieces of the same thickness to 1 cm.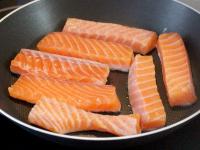 2.
Fry on both sides on its own fat, which is gradually released by heat.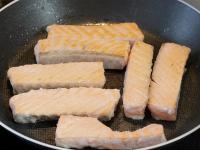 3.
Teriyaki sauce 2 tbsp
Add a little Teriyaki sauce, turn for the last time over and roast for a short time to avoid salmon from drying out. Serve sprinkled with sesame.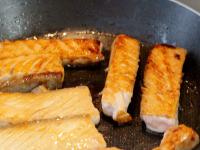 Bon appetit!