Banana Cream Dessert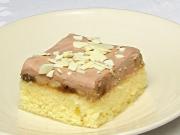 Easy and quick to prepare, tasty dessert. But it has one mistake - you need to wait few hours to taste it - dessert needs to rest in the refrigerator :)
recipe,photo-recipe,banana,sour cream (fat 14-18%),Cream deserts
Cream deserts
Recipe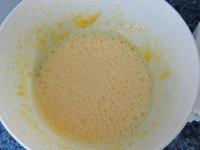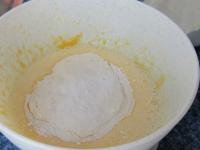 4.
Gently fold egg whites foam into the mixture.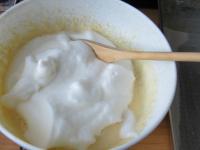 6.
Bake in preheated oven 15 minutes.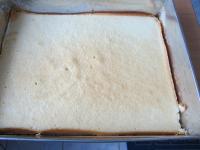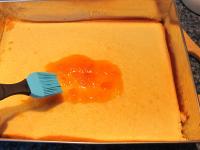 8.
banana 12.25 oz (350 g)
Peel bananas and cut them into rounds. Place them on the cake base.
9. Chocolate cream filling
cooking chocolate 5.25 oz (150 g) • sour cream (fat 14-18%) 1.8 lb (800 g)
Put in a bowl sour cream. Melt chocolate over a water bath. Once the chocolate is partly melted, stir 2 spoons of sour cream in.
10.
Then pour hot chocolate in the sour cream, stir ...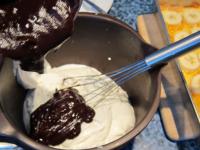 11.
... and spread it over the bananas. Flatten the filling and place the dessert in the refrigerator for 4-6 hours.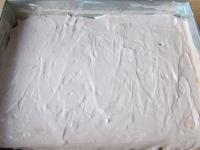 12.
Cut the stiff dessert and decorate with curls from white chocolate.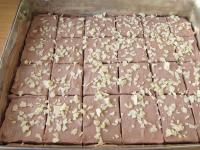 Bon appetit!