Beetroot muffins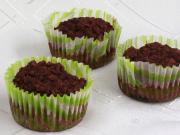 Tasty and healthy sugar-free beet muffins
recipe,photo-recipe,banana,beetroot,walnuts,Muffins,Lactose-Free,Seasonal recipes
Muffins
Recipe
3.
chicken egg 2 pcs • banana 8.75 oz (250 g) • salt
Whip the eggs into a foam. Add finely chopped bananas and a pinch of salt.
4.
Grate the beetroot finely and add it to the banana mixture.
5.
walnuts 7 oz (200 g)
Add ground nuts and oat flakes.
6.
orange juice 8 tbsp
Mix everything together. Add fruit juice, mix.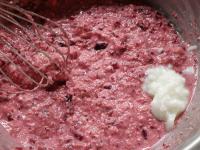 8.
Fill muffin liners with dough. Bake at 670°F (355°C)F (355°F (180°C)) for 30 minutes.
Bon appetit!