Plum-chocolate cake with lemon icing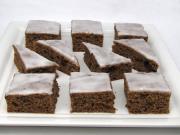 A sweet cake with a sweet and sour icing will taste to both children and adults.
recipe,photo-recipe,dried plums,cooking chocolate,lemon-juice,Pastry,
Pastry
Recipe
3.
Mix the contents of the mixer with the eggs.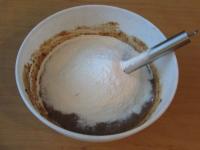 5.
Spread the dough evenly on a smaller baking sheet (34x22cm) lined with baking paper.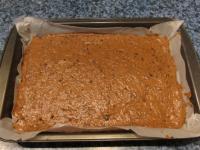 6.
Bake for 30 minutes at 180 °C.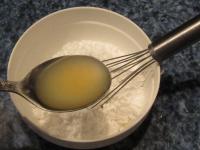 8.
water 1 tbsp
...and hot water to the sugar.
10.
...and spread on the cooled cake. Let it solidify...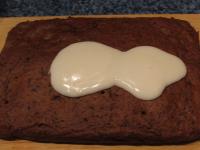 11.
...and cut into small cubes or triangles. Cut the cake with a not completely solidified icing to create a marble pattern.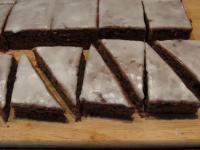 Bon appetit!