Pork Rind Biscuits - Pagatche
Very favourite biscuits made of pork rind. Suitable during New year´s eve.
recipe,photo-recipe,scratchings,Apetizers,New Year's Eve
Apetizers
Recipe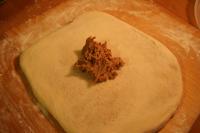 2. Folding to dough
scratchings 8.75 oz (250 g)
Brush the dough with grounded pork rinds. Leave them in a warm place for a while to be brushed easily.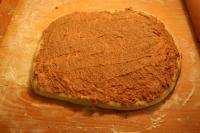 3.
Let´s fold the dough. Fold it as an envelope. Bend the top edge to the middle of the dough and do the same with the bottom edge - so the edges would touch in the middle.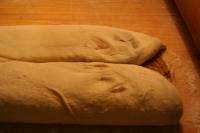 4.
Repeat folding the dough.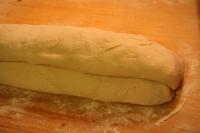 5.
Fold one edge across the other.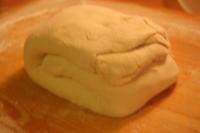 6.
Cover with a clean tablecloth and leave for 15minutes. Let it rise.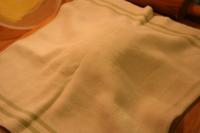 7.
Roll out the dough until the pork rinds show up in the dough. Repeat this process with brushing the rinds and folding twice.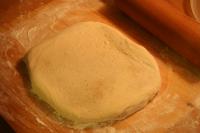 8.
At the end, roll out the dough to be 15cm thick and cut out little circles - biscuits. We can use a sharp knife to make a shallow grid cuts on the surface.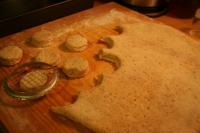 9. Baking
chicken egg 1 pc
Before baking, brush the surface with beaten egg and bake until golden brown - 430°F (220°C).
Bon appetit!