Banana omelette
A recipe for quick and easy preparation of soft banana egg omelettes (pancakes).
recipe,photo-recipe,banana,Crepes,Gluten-Free
Crepes
Recipe
1.
chicken egg 4 pcs • banana 2 pcs
Break eggs into a tall and narrow container and break the bananas into pieces.
2.
Mix with an immersion blender.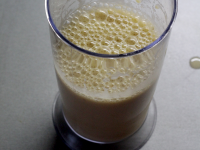 3.
unsalted butter 0.75 oz (20 g)
Fry in butter from both sides until golden.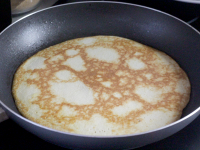 Bon appetit!