Cream curd cake with grapes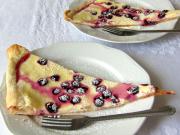 A quick cake made from puff pastry, cream curd and small grapes. This cake is tastiest with a more acidic type of grape or other type of small fruit.
recipe,photo-recipe,red grapes,cream curd cheese,Pastry
Pastry
Recipe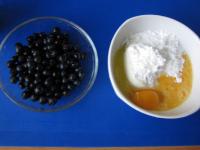 2.
puff pastry 9.75 oz (275 g)
Unwrap the puff pastry and roll out on a floured board to increase its size a little. Then, using a rolling pin, transfer it to a larger bakings sheet lined with baking paper.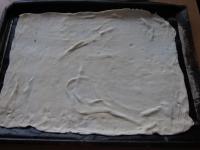 3.
Pour thinly mixed cream curd on the dough, not quite to the edge. Spread the grapes evenly over the cream curd.
4.
Bake in a preheated oven at 805°F (430°C)F (430°F (220°C)) for 15 minutes.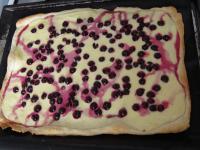 5.
After cooling, cut the cake, or simply cut with kitchen scissors into triangles.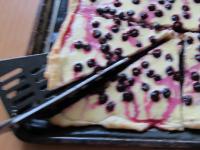 6.
Sprinkle with sifted sugar before serving.
Bon appetit!