Nut fancy cake with coffee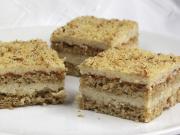 Delicate creamy fancy cake, every dessert lover will enjoy it.
recipe,photo-recipe,ground walnuts,ground walnuts,ground coffee,Cream deserts
Cream deserts
Recipe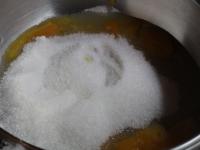 2.
Cook strong black coffee, cool it and add 3 spoons of it to the egg yolks.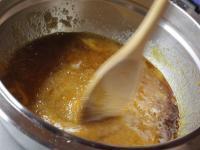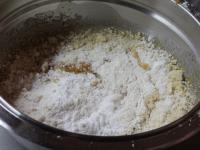 4.
egg white 4 pcs
... and dense foam from egg whites.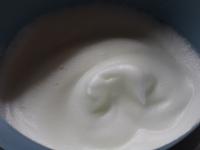 5.
Pour the dough on a smaller baking tin (approx. 30x20 cm) with parchment paper. Bake in preheated oven at 355°F (180°C) for about 20-25 minutes.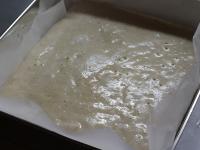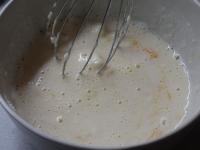 7.
unsalted butter 7 oz (200 g) • powdered sugar 6.25 oz (180 g)
... and pour it into the boiling milk. Cook a gruel and let it cool. Blend butter with sugar and join it with the gruel. Add coffee and stir.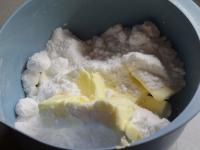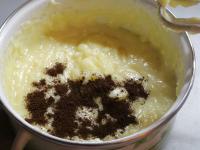 9. Filling and decorating
Cut the cake base into two layers.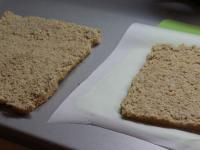 10.
Spread the bottom layer with the larger half of the cream.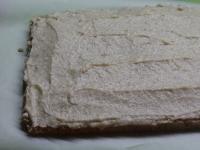 11.
Place the second layer on top of the cream and spread remaining cream over it.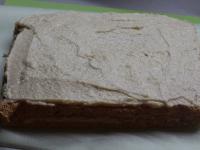 12.
ground walnuts 1 oz (30 g)
Sprinkle surface of the dessert with minced nuts and let it stiffen in the cold place. Cut into cubes or rectangle shapes.
Bon appetit!