Sheep Cheese Cake
Slovak sheep cheese cake from puff pastry with flavored filling from sheep cheese and sour cream.
recipe,photo-recipe,sour cream (fat 14-18%),bacon strips,puff pastry,sheep cheese - bryndza,Non-sweet pastry
Non-sweet pastry
Recipe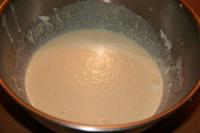 2.
puff pastry 14 oz (400 g)
Use a rolling pin to spread the puff pastry into the shape of the baking pan, and stretch the pastry in the baking pan.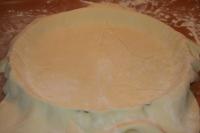 3.
Hint: use a rolling pin to cut off the excess pastry.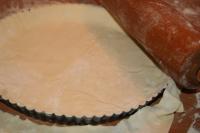 4.
Pour the prepared sheep cheese mixture on the dough.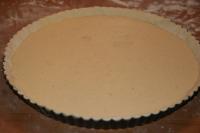 5.
bacon strips 6.25 oz (180 g)
Evenly lay bacon cut into cubes on the sheep cheese mixture.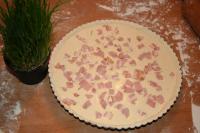 6.
chive 1 handful
Add fresh chopped chive or frozen/dried herbs.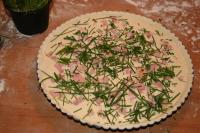 7.
Bake at 390°F (200°C) for about 25-30 minutes.
Bon appetit!