Pizza from puff pastry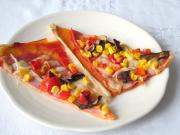 Quick preparation of favorite pizza. There are mentioned ingredients that do not need to be followed during its preparation. You can make a pizza as you like. Of course, puff pastry is an important basis in its preparation.
recipe,photo-recipe,puff pastry,Non-sweet pastry,Pizza
Non-sweet pastry
Recipe
1.
puff pastry 1.1 lb (500 g)
Divide the puff pastry in half. Roll each half separately on a floured board ...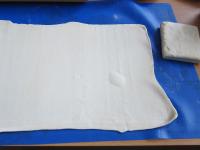 2.
garlic 3 cloves
.. and put on the baking sheets. Peel, press the garlic and spread the dough with it.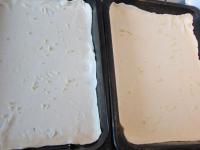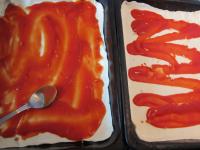 5.
onion 1.75 oz (50 g) • red pepper 3.5 oz (100 g) • sterilized pepperoni 1.5 oz (40 g)
Peel and cut the onion into thin rings. Cut peppers into cubes and pepperoni in rings. Put the ingredients on both pizzas.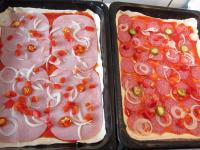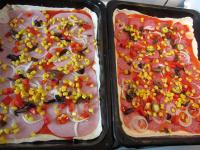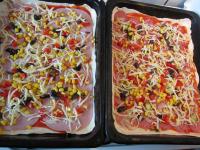 8.
Bake in a well-heated oven (about 20-25 minutes).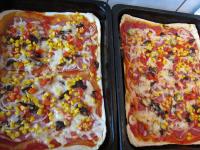 9.
Let the baked pizza cool to the consumer temperature, cut and serve.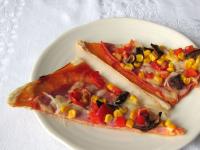 Bon appetit!