Parisian Rolls
Soft walnut dessert topped with buttery cream dipped in chocolate topping.
recipe,photo-recipe,ground walnuts,Cream deserts,Christmas
Cream deserts
Recipe
1.
egg white 4 pcs • sugar granulated 10.5 oz (300 g)
In double boiler whisk egg whites together with sugar. Thick foam is created.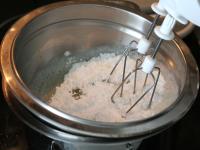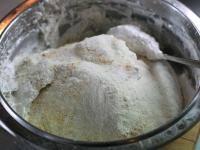 3.
Mix altogether thoroughly.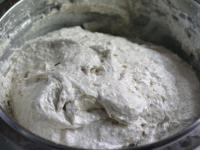 4.
Fill confectionery bag with prepared walnut mixture and spray small rolls on to baking tray covered with baking paper.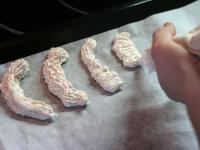 5.
Bake rolls in preheated oven at 320°F (160°C) for about 30 minutes.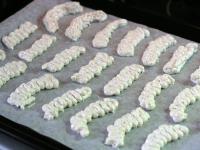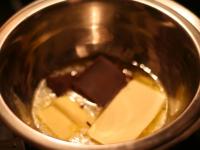 7.
Spray cream with confectionery onto the baked coooled rolls.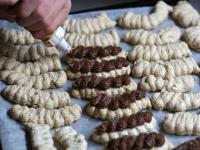 8.
When chilled dip into the chocolate topping.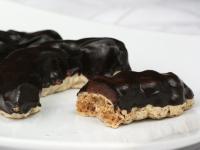 Bon appetit!