Raspberry Foam Cakes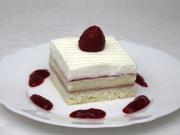 Creamy delicate cakes with favourite raspberries, real luxury taste:). Worth to try.
recipe,photo-recipe,whipping cream (30-33% fat),raspberries frozen,Cream deserts
Cream deserts
Recipe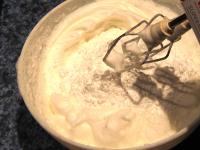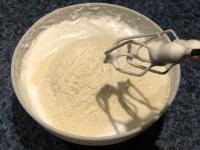 3.
Pour the dough into the baking tin lined with parchment paper.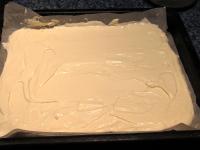 4.
Bake for 20 minutes at 180 °C.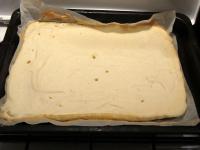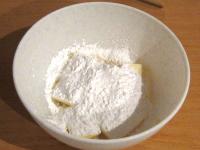 7.
vanilla pod 1 pc
Cut the vanilla bean lengthwise and use a knife to scrape out all of the seeds, stir them into gruel. Allow gruel to cool...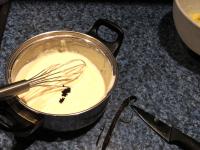 8.
...and mix it into butter.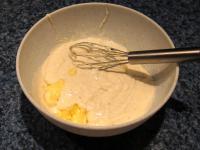 9.
jam raspberry 2.75 oz (80 g)
Remove parchment paper from finished cake base and spread the cake base with jam.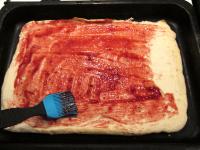 10.
Spread layer of vanilla filling and flatten it. Allow it to stiffen in the cold place.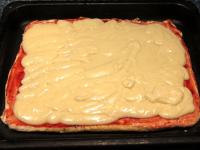 11.
jam raspberry 2.75 oz (80 g)
Again spread jam on top of the stiff filling.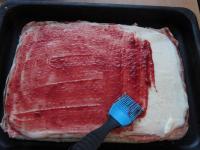 12.
whipping cream (30-33% fat) 2.1 cup (500 ml)
Whisk whipping cream and spread it on top of the jam, it will be the last layer. Place it in the refrigerator for about one hour and serve.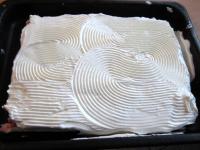 14.
Cut the dessert and decorate it with raspberry mixture.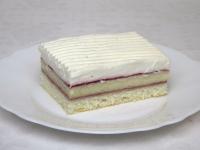 Bon appetit!