Unbaked krémeš dessert with caramel
A delicious unbaked caramel dessert that will taste to everyone.
recipe,photo-recipe,whipping cream (30-33% fat),condensed milk,Cream deserts
Cream deserts
Recipe
3.
Add butter to the pudding and whip a smooth cream.
4.
butter biscuits 1.1 lb (500 g) • condensed milk 14 oz (397 g)
Line a cake mould (diameter 24 cm) with butter cookies. Heat the caramel condensed milk and pour it over the biscuit base.
5.
Cover with a layer of cookies.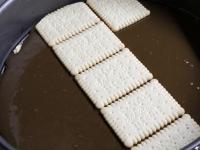 6.
Spread the pudding cream evenly on the layer of biscuits.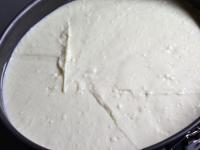 7.
Cover with the last layer of cookies.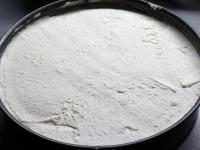 Bon appetit!