Liqueur and chocolate fancy cake
We offer you another recipe for favorite liqueur dessert from our kitchen. Sponge cake base with eggnog, smooth chocolate-liqueur filling and loving whipped cream, you will certainly love it.
recipe,photo-recipe,egg liquer,egg liquer,whipping cream (30-33% fat),Cream deserts
Cream deserts
Recipe
1.
egg white 6 pcs • egg yolk 6 pcs • powdered sugar 3.5 oz (100 g) • water 3.25 tbsp (50 ml)
Beat egg whites into dense foam. Beat egg yolks with sugar into foam and blend water in.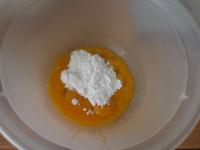 3.
... and gently blend egg whites foam in.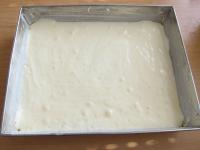 5.
Bake at 355°F (180°C) for about 15 -20 minutes. Use a wooden skewer to check whether the pastry is baked. Insert it into the pastry and the end should be dry and not sticky when it comes out. Let the cake base cool.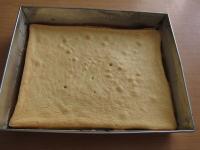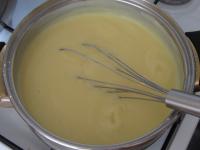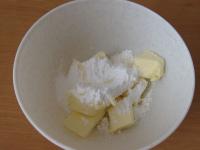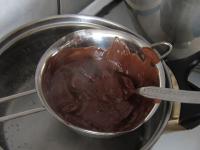 9.
Put pudding in a bowl and blend in at first chocolate ...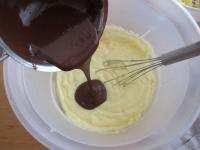 10.
egg liquer 10 tbsp (150 ml)
... then eggnog...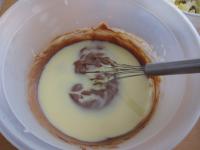 11.
... and at the end embed butter in.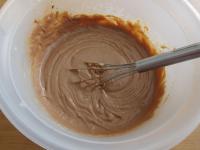 12. Finish the dessert :)
egg liquer 6.75 tbsp (100 ml)
Pour liqueur on the cake base and use brush to spread it over.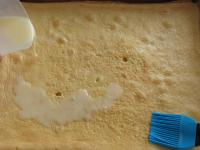 13.
Lay on smooth chocolate cream and place dessert in the refrigerator for one hour.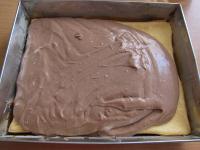 15.
Decorate to your fantasy with melted chocolate mixed with a little oil. When the chocolate stiffens, it should not be too solid, otherwise it will be hard to cut the dessert and decoration will crack.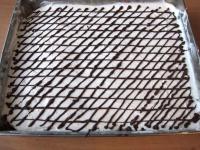 Bon appetit!