Coffee Coconut Slices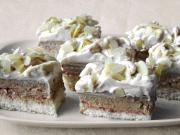 Creamy cuts with rich filling for coffee and coconut lovers.
recipe,photo-recipe,grated coconut,coffee liqueur,whipping cream (30-33% fat),mascarpone,Cream deserts
Cream deserts
Recipe
1. Coconut base
egg white 7 pcs • powdered sugar 5.25 oz (150 g)
Beat the egg whites until stiff and beat in sugar.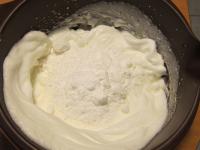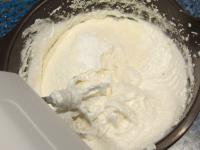 3.
unsalted butter • flour medium
Grease baking dish (25x25 cm) with butter and flour it. Fold in and spread coconut dough. Bake in preheated oven at 320°F (160°C) for 40 minutes.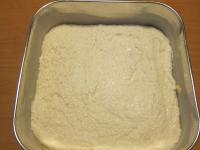 4.
currant jam 2 tbsp
Let the base cool down, spread jam over it and let it soak.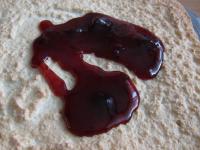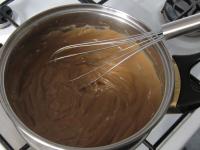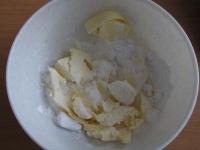 7.
coffee liqueur 3 tbsp
Beat together butter with custard until smooth and add coffee liqueur. You can use also rum with dissolved instant coffee instead of liqueur.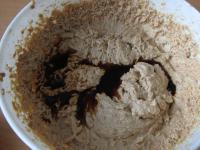 8.
Spread the cream over the base equally. Let until firm. The most properly during the night that coconut base become moist and soft.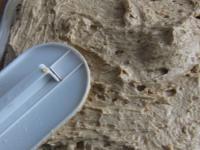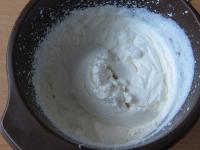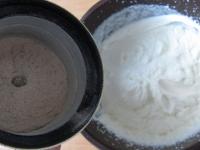 11.
Fill the confectionery bag with the cream.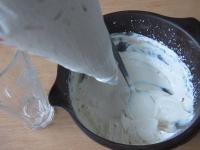 12. Decorating
Decorate the cake and sprinkle with almonds.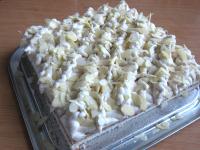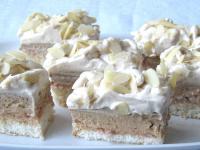 Bon appetit!