Chocolate truffles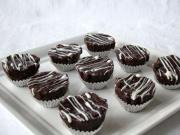 Suhajdy, which were preferably prepared in the 70-ies and 80-ies of the past century in Czechoslovakia. For the preparation you necessarily need traditional cocoa pudding in a box :) and empty plastic egg packagings.
recipe,photo-recipe,cocoa pudding,Cream deserts,Christmas,No-Bake,Gluten-Free
Cream deserts
Recipe
1.
raisins 1.5 oz (40 g) • rum 3 tbsp • walnuts 2 oz (60 g)
Wash well and dry two empty plastic egg packagings. Rinse raising and pour them over with rum. Chop walnuts.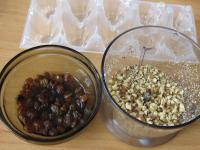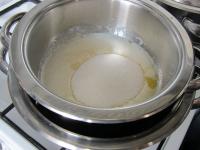 3.
cocoa pudding 8.75 oz (250 g)
Add whole content of the box with cocoa pudding. Cook 10 minutes.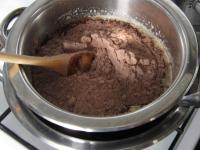 4.
Set aside, add raisins together with rum and walnuts.
5.
Stir until the mixture becomes coherent.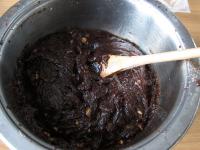 6.
Place warm mixture in the dimples of the egg packagings.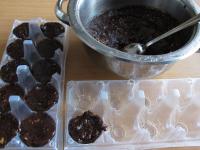 7.
Let them cool in the cold place for 4 hours, then remove suhajdy.
8.
Place them with the widest part up and decorate with melted white chocolate.
9.
When the chocolate is stiff, place them in the paper baking cups.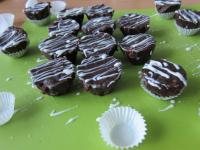 10.
Store them in the cold place. In this particular recipe we made larger suhajdy, which were prepared by filling in the whole form. Their size and therefore also number can vary based on the volume of the mixture placed in the packagings.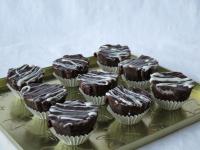 Bon appetit!