Fisherman's soup (halaszle) from pangasius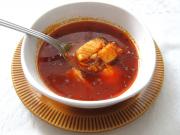 Delicious, a little bit spicy fish soup from pangasius. Easy and quick preparation.
recipe,photo-recipe,frozen pangasius,ground red paprika,Meat soup,Hungarian cuisine,Gluten-Free,Lactose-Free
Meat soup
Hungarian cuisine
Recipe
1.
onion 3.5 oz (100 g) • sunflower oil 3.25 tbsp (50 ml) • carrots 3.5 oz (100 g) • paprika 3.5 oz (100 g)
Peel an onion, chop it finely and cook in oil. Add cleansed and coarsely grated carrot and finely chopped paprika. Braise covered for 10 minutes.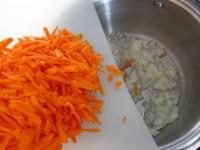 2.
fish bouillon 1 oz (30 g) • water 2.1 cup (500 ml)
Take 3 cubes of fish stock, pour them over with boiling water and let them melt.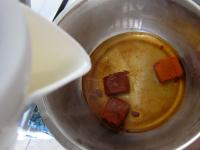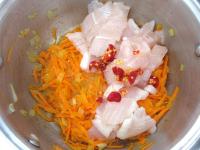 4.
ground red paprika 1 tsp • crushed cumin 0.5 tsp • salt 1 tsp • water 3 cup (700 ml)
Roast pangasius for a while, add ground red pepper, crushed cumin, salt, stir and pour it over with water. Cook for 20 minutes.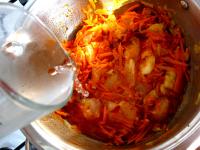 5.
At the end add prepared fish (halászlé) broth, mix it and bring to boil. Serve with fresh bread.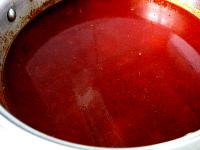 Bon appetit!