Lettuce Soup with Nettle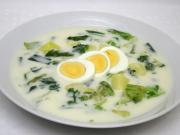 Spring soup with cream and milk. Served with a hard-boiled egg.
recipe,photo-recipe,nettle,lettuce salad,Vegetable soup,Vegetarian recipes
Vegetable soup
Recipe
1. Cooking potatoes
potatoes 8.75 oz (250 g) • water 2.5 cup (600 ml) • salt 1 tsp
Brush potatoes, cut into a smaller cubes and put into the salty water to cook. Cook until soft approx. 15-20 minutes.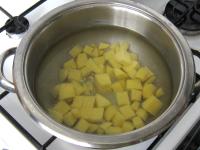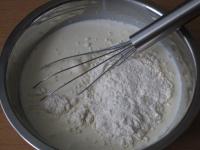 3.
nettle 1.5 oz (40 g)
Wash the nettle leaves and chop them finely.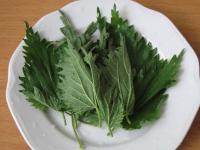 4.
Put them into the soup and cook for a while.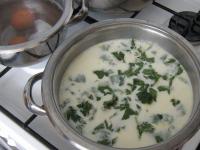 5.
lettuce salad 5.75 oz (160 g)
Wash lettuce leaves and chop them.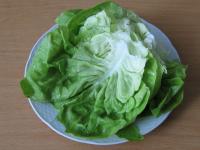 6.
Put them into the soup, stir, set aside and add either lemon juice or vinegar, to taste.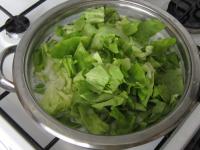 Bon appetit!