Mushroom Risotto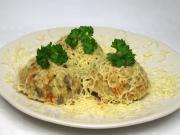 Easy, light, vegetarian lunch or dinner. When serving, sprinkle risotto with grated cheese.
recipe,photo-recipe,mushrooms,milled rice,Risotto,Gluten-Free,Lactose-Free
Risotto
Recipe
2.
carrots 5.25 oz (150 g)
Peel carrot, wash it and grate. Add it to onion and cook.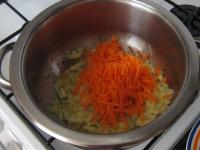 3.
mushrooms 1.1 lb (500 g)
Wash mushrooms, cut them, add to onion with carrot and cook everything together for 5 minutes.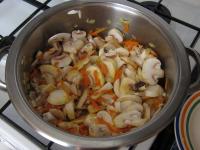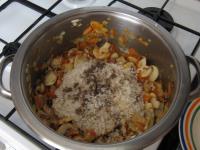 5.
water 1.5 cup (350 ml)
Pour over with boiling water and stir.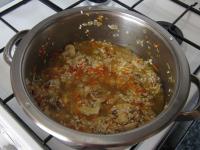 6.
Braise covered while stirring occasionally for about 25 minutes. Pour in more water if needed.
Bon appetit!