Pangasius in Whole Grain Batter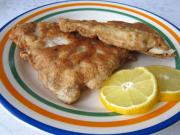 Favourite fish in crusty batter. Serve according to taste, with chips, boiled potatoes and with tartar sauce.
recipe,photo-recipe,frozen pangasius,wholemeal flour,Fish,Lactose-Free
Fish
Recipe
1. Fish preparation
frozen pangasius 1.8 lb (800 g) • salt
Let the pangasius de-frost, wash it, dry with paper towel and cut it. Slightly salt individual fish slices on all sides.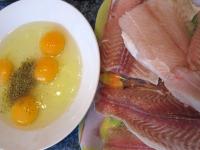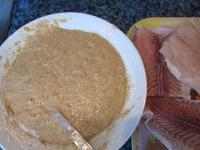 3.
Spread fish fillets on tray and pour half of batter over. Turn over and pour batter on other side.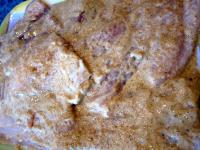 4. Frying
Heat adequate amount of oil in skillet and place in coated fish. Fry under the lid for 10 minutes.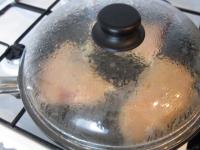 5.
Uncover, turn the fish and fry on other side for 10 minutes.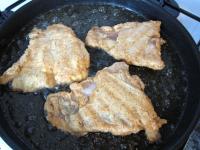 Bon appetit!