Plum Roll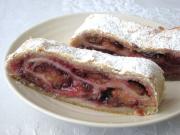 Excellent juicy plum strudel for ordinary and festive days too.
recipe,photo-recipe,plums,puff pastry,ground cinnamon,Strudels,Seasonal recipes
Strudels
Recipe
1.
plums 1.1 lb (500 g)
Stone the plum...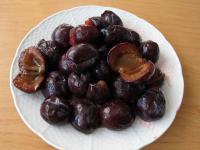 2.
... and cut into the small pieces.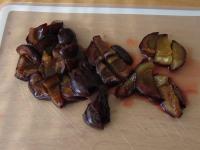 4.
sugar granulated 2.5 oz (70 g) • ground cinnamon 2 tsp
Place plums over the dough evenly but not completely to the edges. Sprinkle with sugar and cinnamon.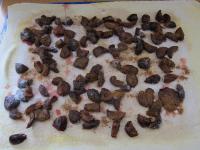 5.
Fold widely the dough - roll it.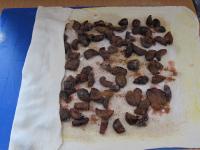 6.
Stick the edge without filling on the top of roll so we finish rolling. Press down side edges.
7.
Replace the roll on the tray covered with baking paper, last fold down. Brush the whole roll with beaten egg and pierce with fork.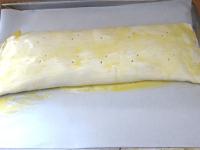 8.
Bake in preheated oven at 355°F (180°C) for 25-30 minutes.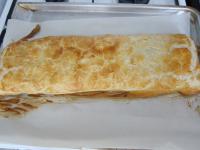 9.
Sprinkle with sugar still hot roll, let it cool and thereafter cut it.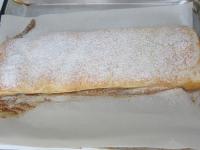 Bon appetit!