Raspberry grid cake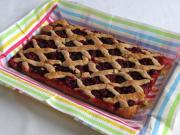 recipe,photo-recipe,raspberries,random jam,Pastry
Pastry
Recipe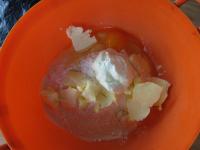 2.
random jam 5.25 oz (150 g)
Line a smaller baking sheet (32x22 cm) with baking paper. Roll out about 2/3 of the dough on a floured board and place it in a baking sheet. You can also roll the dough to the required size on baking paper, which you remove from the baking sheet and then put it back together with the dough. Spread the dough with an appropriate amount of thin jam.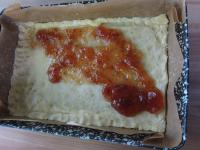 3.
raspberries 12.25 oz (350 g)
Put clean, washed raspberries on top of the jam.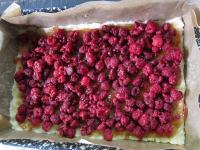 4.
Use the remaining dough to make grids on the cake.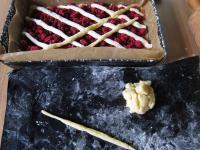 5.
Bake in a preheated oven for 30 minutes, at a temperature of about 670°F (355°C)F (355°F (180°C)). The finished cake can be sprinkled with sifted powdered sugar.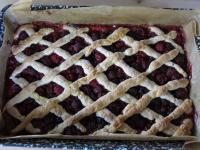 Bon appetit!