Rum Cubes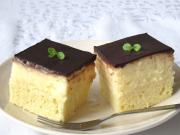 Rum cake with soft cream coated in favourite chocolate.
recipe,photo-recipe,rum,chocolate topping,Cream deserts
Cream deserts
Recipe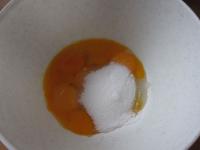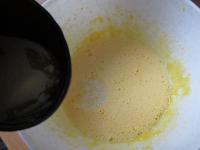 3.
egg white 6 pcs
Beat the egg whites until stiff peaks form.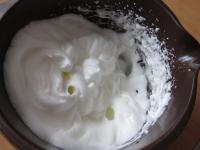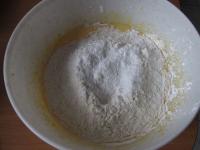 5.
Finally stir in stiff egg whites.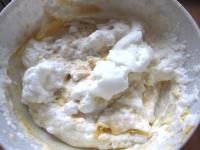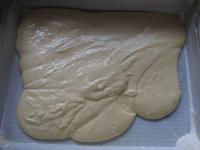 7.
Bake the base in preheated oven at cca 180-375°F (190°C) for 20 minutes.
8.
rum 3.25 tbsp (50 ml)
Turn cooled base out of baking dish and brush with rum evenly, the best with Cuba rum :). Recommended amount of rum is possible to change according to taste of expected future eaters and it is possible to increase the amount 2-3 times :)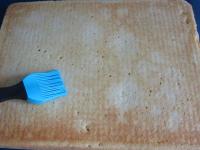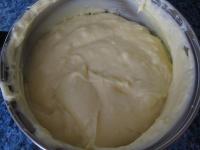 11.
Whisk butter together with custard cooled to room temperature and place over the sponge. Spread evenly. Place in a fridge for a while...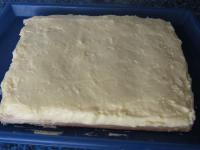 13.
Pour the topping over the cake and spread it.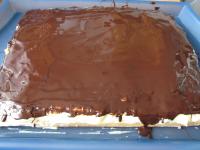 14.
When it hardens a bit lightly cut it and place the cake in a fridge let it harden. If the topping harden too much you must cut it very slowly, with repeating of knife heating in a hot water.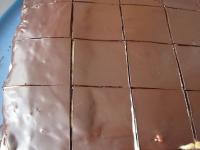 15.
It is sufficient to let the cake harden half an hour in a fridge and then is possible to finish cutting along the premarked cubes on the chocolate. Serve decorated with green leaves of stevia or peppermint.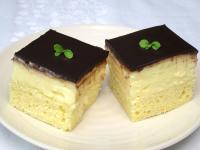 Bon appetit!