Beet and Celery Salad with Yogurt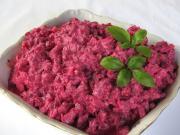 Tasty salad full of vitamins and minerals, great for a healthy dinner or as a side dish to roast meat.
recipe,photo-recipe,beetroot,celery,apples,yoghurt natural,Vegetable salads,Vegetarian recipes,Gluten-Free,Seasonal recipes
Vegetable salads
Recipe
1.
Wash beetroot and cook it until it becomes tender. Allow it to cool and peel it.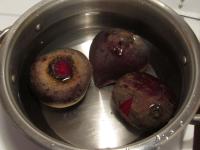 2.
Cut beetroot into 1 cm wide slices and press them over the French fry cutter or cut it into small cubes.
3.
celery 5.25 oz (150 g)
Peel celery and grate it finely.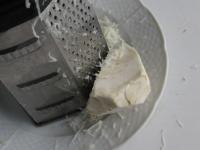 4.
Add it to the beetroot and stir.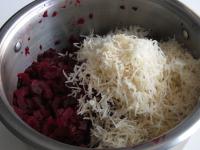 5.
water 3.25 tbsp (50 ml) • honey 1 tbsp • lemon 1 pc • salt 1.5 tsp
Melt honey in water, stir lemon juice and salt in.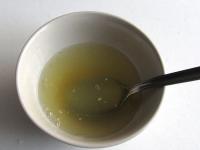 6.
Pour the brine in salad and mix.
7.
apples 10.5 oz (300 g)
Peel apples and chop them finely.
8.
Mix apples in the salad,...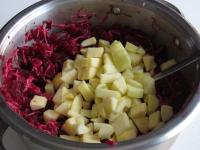 9.
walnuts 2.75 oz (80 g)
add finely chopped walnuts,....
11.
We can season it with salt to our taste or add more lemon juice. Place it in the refrigerator for 2 hours and serve.
Bon appetit!