Leek salad with apples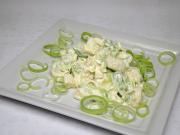 Tasty healthy salad with meat or as a separate dish for a diet dinner.
recipe,photo-recipe,apples,leek,Vegetable salads,,Gluten-Free,Seasonal recipes
Vegetable salads
Recipe
1.
water ¾ cup (200 ml) • lemon 1 pc • apples 15.75 oz (450 g) • chicken egg 2 pcs
Cook the eggs hard, cool and peel. Peel the apples, remove the cores, cut them into cubes and immerse them in water with the juice of one lemon.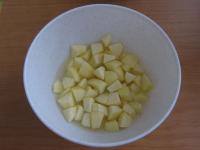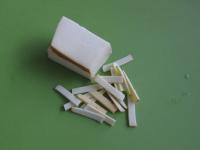 3.
leek 7 oz (200 g)
Cean the leeks, wash, cut into thin wheels and disassemble them.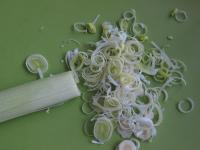 4.
Put leeks in a bowl, add eggs, ...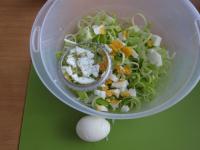 5.
... drained apples, ...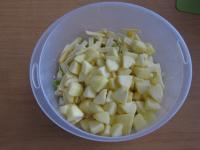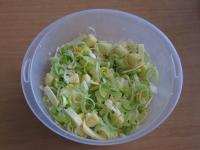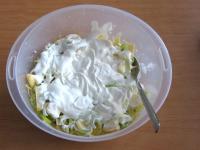 8.
Stir and season with lemon juice. Let it rest for at least 12 hours.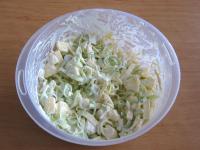 Bon appetit!