Chia barley porridge with bananas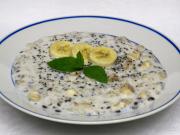 Sugar-free breakfast porridge, full of the energy.
recipe,photo-recipe,barley flakes,banana,chia seeds,Breakfast Porridges,Vegetarian recipes
Breakfast Porridges
Recipe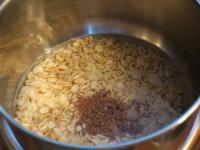 2.
whole milk 3.5% 6.75 tbsp (100 ml)
Add milk and cook until it gets a mushy consistency. If necessary, you can add a little more milk if you find the porridge thick.
3.
banana 3.5 oz (100 g) • chia seeds 0.5 tsp
Add and mash the bananas. Stir in chia seeds, which thicken the porridge.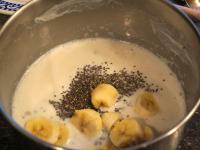 Bon appetit!